Welcome to my World!
Wetlook is not about age, it's about the fact that wetlook looks
good on everyone and everyone can enjoy wetlook!
I love to make mature wetlook, ladies over 30 are beautiful!
Movie of Karolina in wide pink shirt...

Esther got wet for the very first time and she lÚved the experience!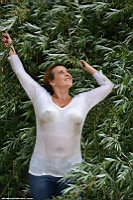 Katy is very slim and a little bit naughty... I'm sure next time she will be thrown in by somebody ;-)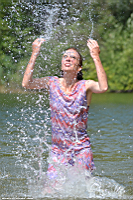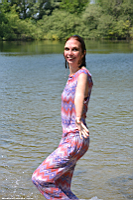 It's a short movie but what a great lady! Linda in her dress and stockings!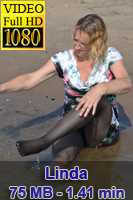 Fatima is a very, very happy girl!

I live in Holland, so if you are from around here and would like to pose for me,
feel free to contact me at info@wetlookworld.com. Men, women and couples are welcome!
I believe that posing in wet clothes gives so much extra power to a picture,
and I want you, my visitors, to taste the pleasure we had during the shooting.
Enjoy my pictures and if you have any questions, feel free to ask!